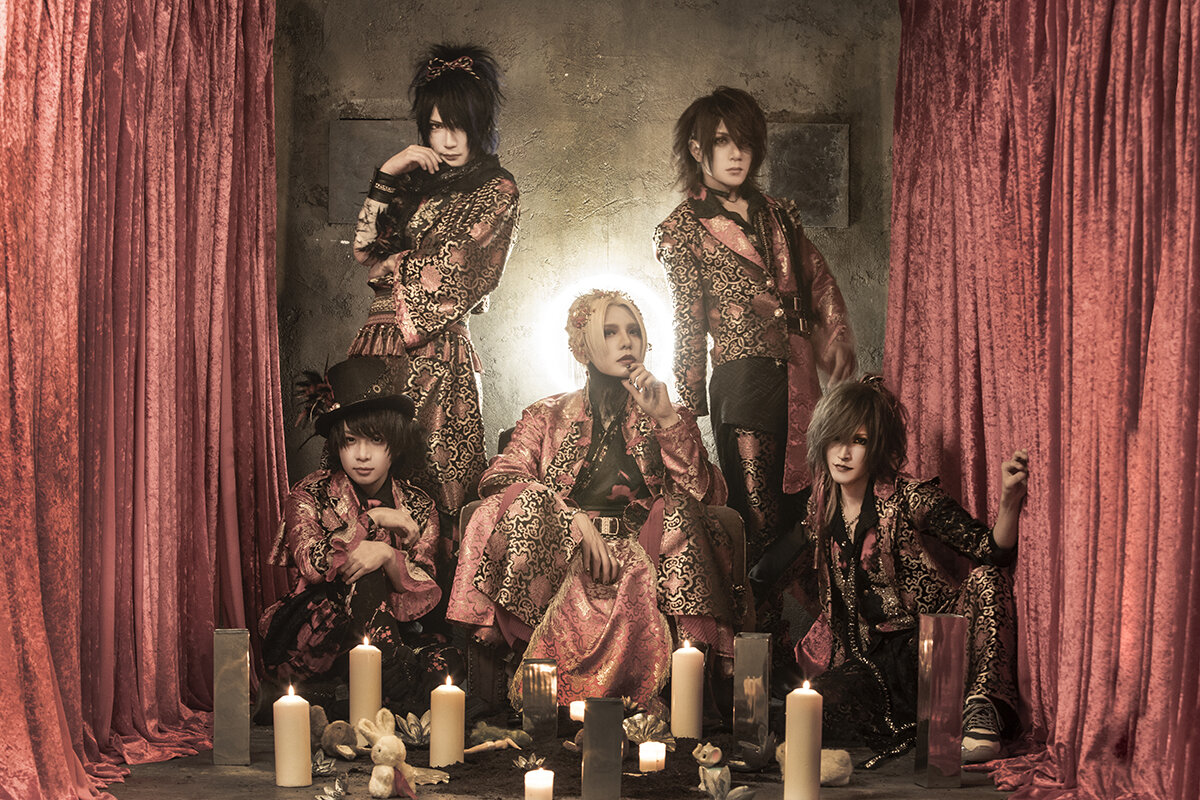 Chaotic Harmony and Nekocon are proud to present visual kei band D=OUT and their vocalist Kouki Hanamizakura in their US debut at Nekocon! Nekocon will be held November 6-8, 2020 in Hampton, VA. Fans can enjoy D=OUT and Kouki Hanamizakura live in concert, at a Q&A panel, autograph sessions, and more. 
D=OUT's comment for Nekocon can be seen here: https://www.youtube.com/watch?v=mDL-XvGWKCE
Register for NekoCon: https://www.nekocon.com/registration/
About D=OUT: Beginning with secret activities at Meguro's Rockmaykan, their official debut was in March 2007. Based in Tokyo and playing all over the country, in 2009 D=OUT embarked on their first European tour. They were able to have their major debut in 2011 with their single ROMAN REVOLUTION. The following year, they announced their first major album MUSIC NIPPON.
Building up energetic show after energetic show, D=OUT continues to increase in popularity. They experienced changes in their member lineup, and since August 2015, they have been playing with the following members: Kouki (vocal), Ibuki (guitar), Hikaru (guitar), Reika (bass), and Naoto (drums).
Official Website: http://www.d-out.info/
Official Twitter: https://twitter.com/info_d_out
Official YouTube: https://www.youtube.com/channel/UCVkixHZewZmQFBhRKA9q4dQ
About Kouki Hanamizakura: Kouki, frontman and vocalist of the visual kei band D=OUT which made a name for itself as an outlier in the genre by being the first visual kei band to play number one on the Oricon music chart with their single "Chuukyori Renai", made his solo debut as a singer of Japanese ballads in 2015.
His solo artist name, Kouki Hanamizakura, was given to him by close, personal friend Shou Kiryuin from the band Golden Bomber. On February 18th, 2015 his debut single "I love Tokyo" was released and placed number 3 on the weekly Oricon singles chart for ballads and ranked 29 overall for the Oricon chart. On August 5th, 2015, he released his first album "Hanami Dayori -Ore no Onna Uta Meikyoku Shu-. On September 5th, 2018, after a three year lapse, he released his second single "Wasuregasa" which placed number 2 on the Oricon Singles weekly chart for ballads.
Official Website: https://hanamizakura-kouki.officialsite.co/
Official Twitter: https://twitter.com/kouki_d_out
About NekoCon: NekoCon is Virginia's oldest, largest, and longest running anime convention. Spanning over two decades, NekoCon is dedicated to bringing you the finest in entertainment from the world of anime, educating it's attendees on Japanese culture, and expanding horizons with new and innovative programming, NekoCon looks to the future with a big kitty smile!
NekoCon Official Website: https://www.nekocon.com
NekoCon Official Facebook: https://www.facebook.com/Nekocon/
NekoCon Official Twitter: https://twitter.com/NekoCon